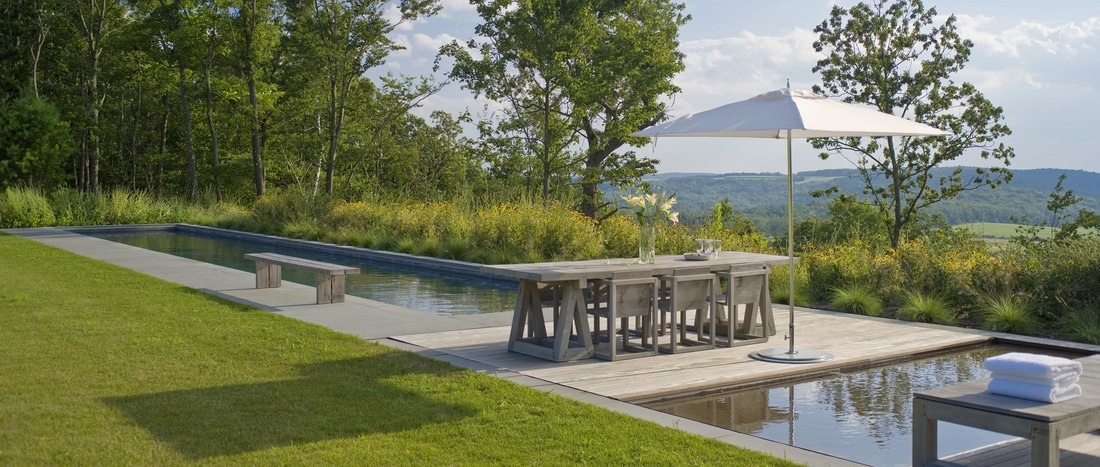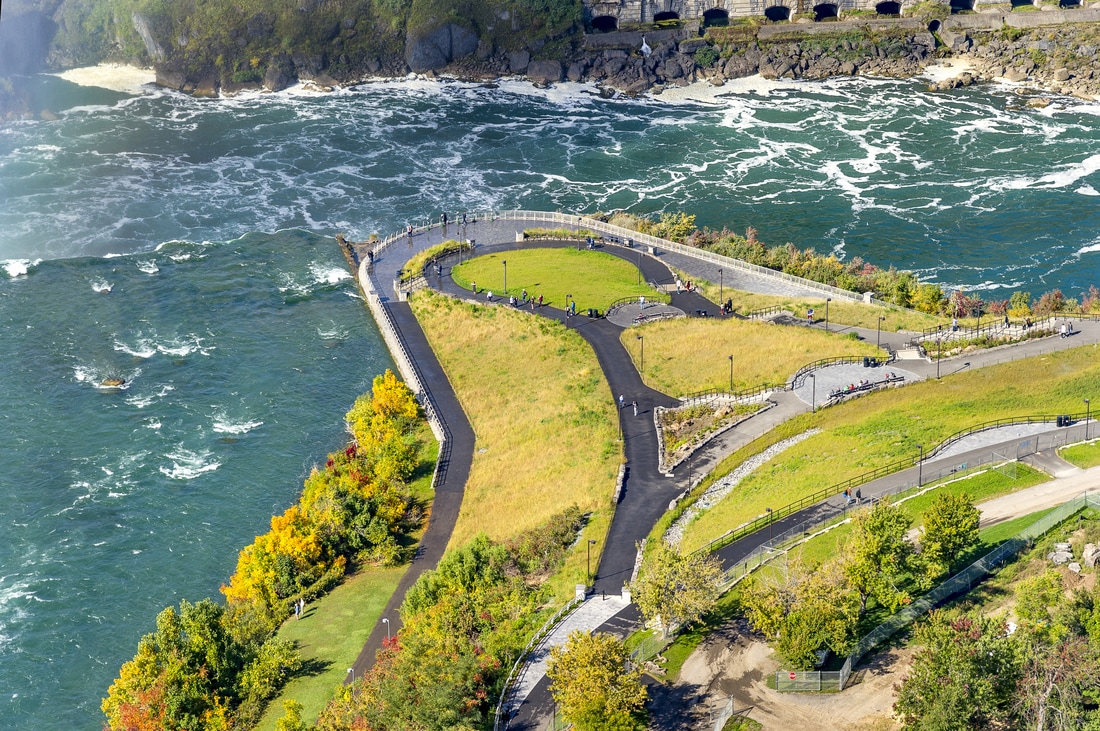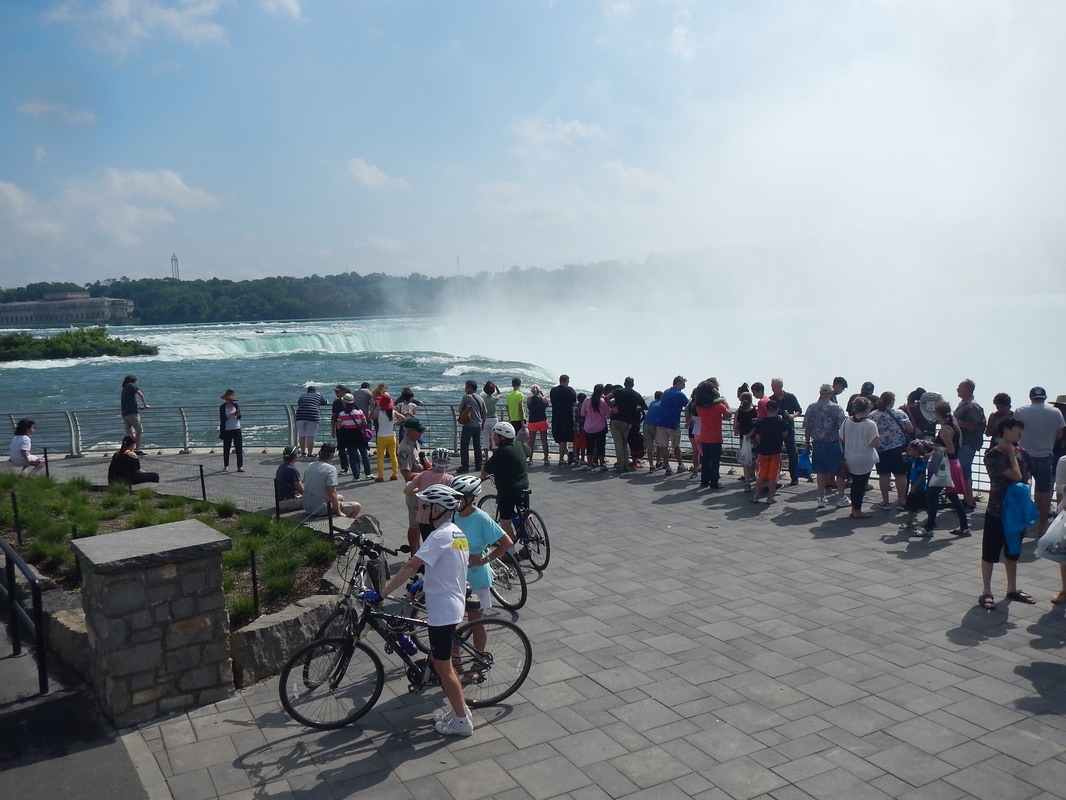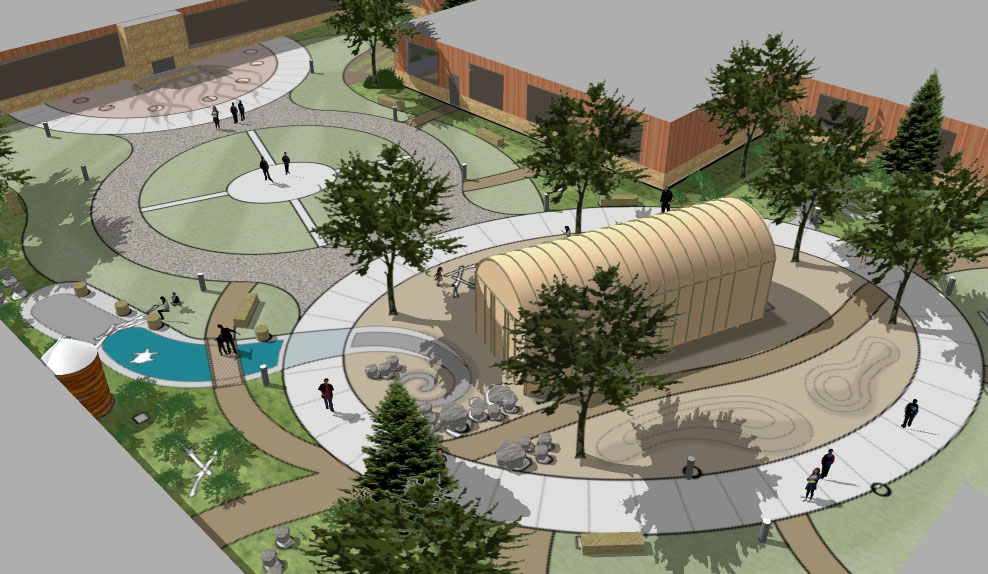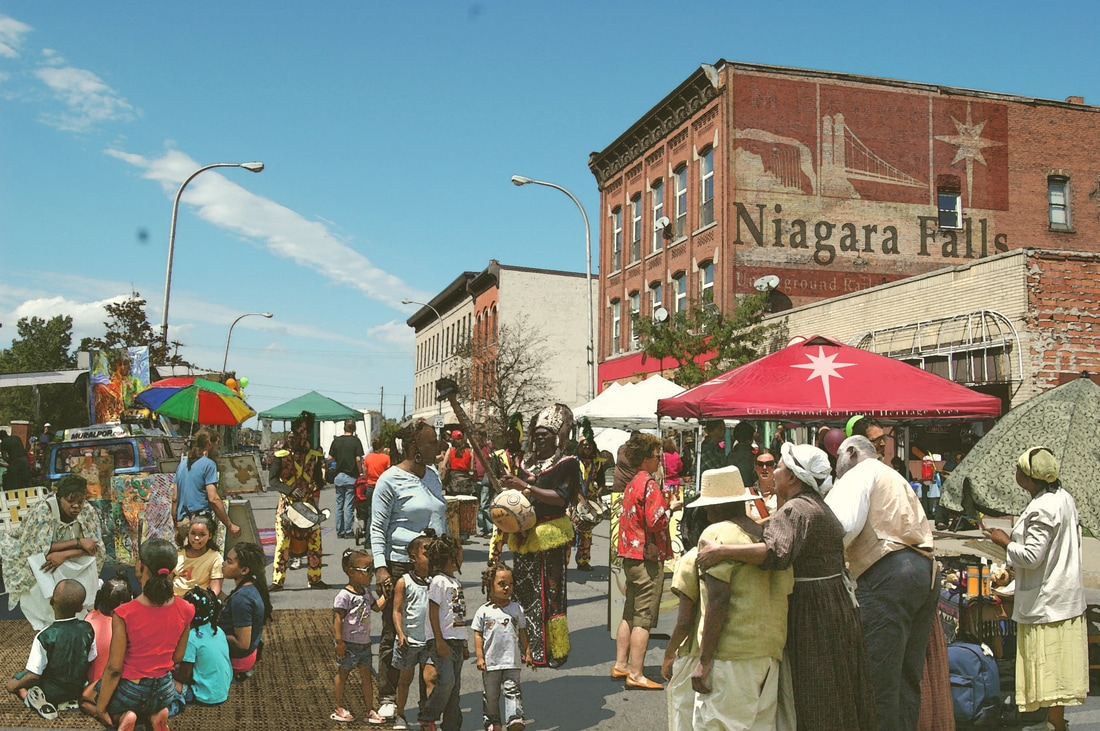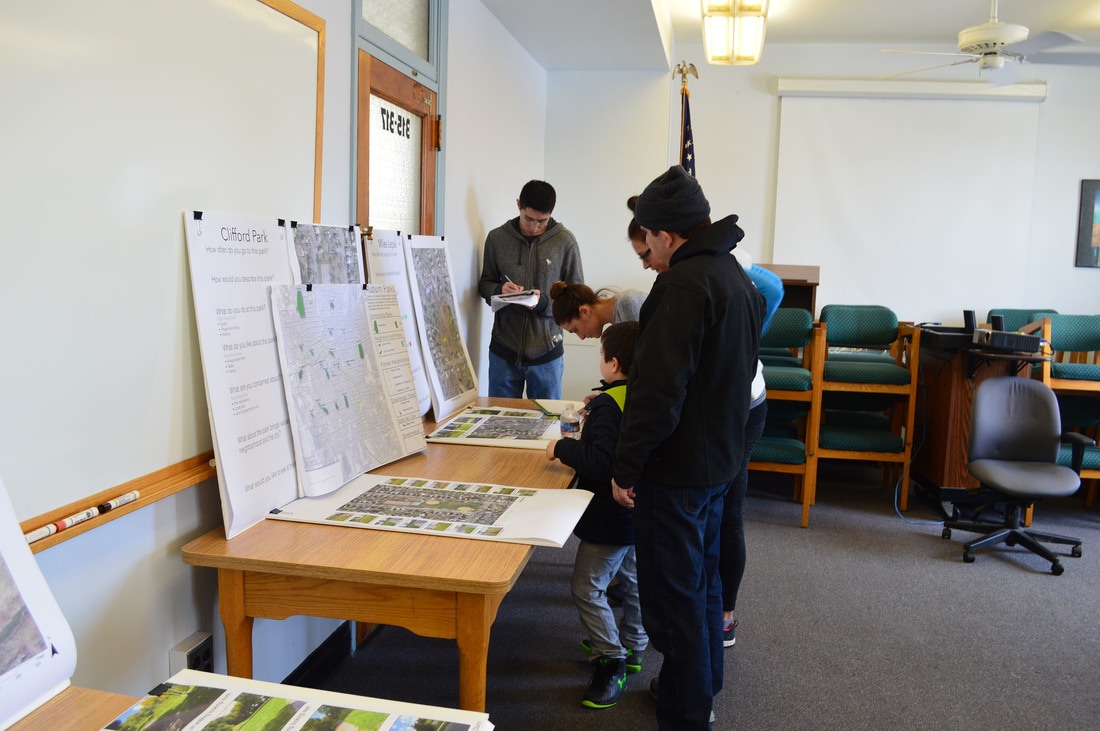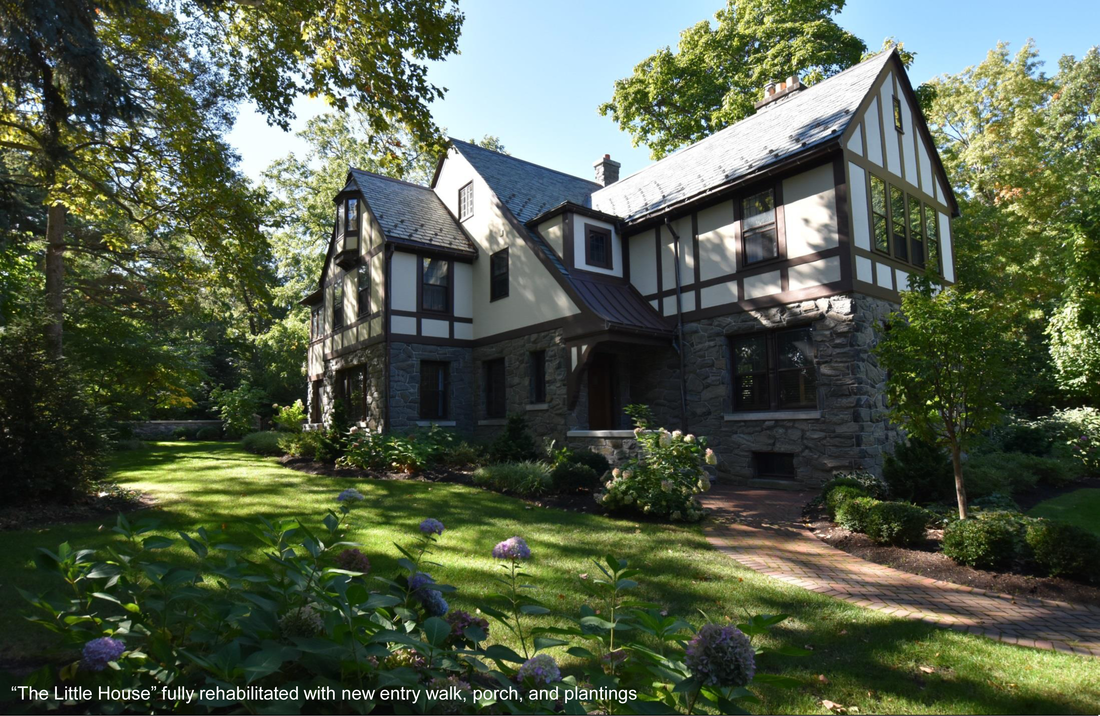 A special thank you to the Indiana Chapter ASLA for judging the 2016 Chapter Awards.
Professional Design Awards
Built Design
Honor Award
Appel Osborne Landscape Architecture
Binghamton City School District - MacArthur Elementary School
After flood damage from Hurricane Irene and Tropical Storm Lee forced the existing school to close, site design for a new elementary school focused on safety and preparedness in the event of another flood emergency. Sustainable design features were implemented for efficient storm water management and protection of the site.
Merit Award
The LA Group Landscape Architecture and Engineering, PC
Terrapin Point Reconstruction, Niagara Falls State Park
Terrapin Point is one of the premiere attractions at Niagara Falls State Park. The following goals were implemented: pedestrian accessibility; reflect the intent of the Olmstead/Vaux plan; sustainable landscape practices; and develop an experience that provides a sense of movement through a series of overlooks and walkways that orient views.
Barton & Loguidice
Regional Green Infrastructure Showcase at the Rochester Museum & Science Center
The project addresses a regional need for Green Infrastructure education. RMSC provides an ideal venue for the transfer of Green Infrastructure technologies. The Showcase provides a living laboratory, an outdoor classroom, and a real-life demonstration of how Green Infrastructure can contribute to water quality, community sustainability, and urban revitalization.
Saratoga Associates
Mohawk Valley Gateway Overlook
The overlook is not only a public amenity but a unique destination, by reviving a long abandoned waterfront, and providing for a future connection to downtown. The playful, curvilinear forms celebrate the river setting in an artful way, which unfolds continuously changing spaces and views for the pedestrian and provides an opportunity to create outdoor rooms defined by landscape treatments.
Unbuilt Design
Honor Award
PLACE Alliance
tag! Children's Museum, St Augustine, FL
Welcome to tag! Children's Museum… an interactive, play-based learning experience where children can open their minds in a multi-sensory, hands-on, family-friendly environment. True to its name, each tag! learning adventure taps another adventure and then another, always linked by the overarching themes of environmentalism, culture, science, technology, engineering, math, art, history, and community.
Merit Award
Joy Kuebler Landscape Architect, PC
Seneca Nation of Indians, Cattaraugus Territory Early Childhood Learning Center, Irving, NY
The Seneca Nation's Early Childhood Learning Center has the intention of creating a learning environment for the Nation's youngest members rooted in Seneca heritage, language and values. The design layers Seneca culture and heritage over micro versions of the landscapes found in Upstate New York creating a space for play and learning.
Planning & Analysis
Honor Award
SWBR Architects
2015 Seneca Park Zoo Strategic Plan & Master Plan, Rochester, NY
Monroe County needed a new Master Plan that could bolster the mission of animal conservation, respect the Zoo's context within a Frederick Law Olmsted Park, and prove financial viability. The 2015 SPZ Master Plan was adopted with tremendous community support and is being immediately implemented with a $58 million first phase.
Merit Award
SUNY ESF Center for Community Design Research
City of Auburn Parks Master Plan, Auburn, NY
The City of Auburn Park Master Plan was developed through a collaborative design research process that integrated community values, preferences and trends for parks and recreation activities. It actively engaged community members, students, city departments and other partners in creating a plan that promotes expanded roles for the parks and diverse strategies for implementation
Historic Preservation
Honor Award
Environmental Design & Research, Landscape Architecture, Engineering & Environmental Services, D.P.C
Niagara Falls Underground Railroad Heritage Area Management Plan, Niagara Falls, NY
The Niagara Falls Underground Railroad Heritage Area is located along the most northern United States border with Canada, where the Niagara escarpment and powerful Niagara River divide the two countries. This unique and dramatic landscape influenced the storyline of the Underground Railroad as experienced in Niagara Falls, New York.
Merit Award
Bayer Landscape Architecture
Twin Gables – Phase II , Rochester, NY
This project was the 2cd phase of a major rehabilitation effort at an early 20th century estate. The work focused on reuniting two key parcels of land and the associated homes that were part of the original property. It required reworking of many site features to reestablish a unified landscape.

Residential Design
Honor Award
Wagner Hodgson Landscape Architecture
Taconic Retreat, Millerton, NY
A family from NYC desired a weekend retreat that fit their minimalist aesthetic and offered space to house their growing family and art collection. By extending the clients love of contemporary art and minimalism out into the landscape, the landscape architects have created a very personalized family retreat.
Merit Award
Environmental Design & Research, Landscape Architecture, Engineering & Environmental Services, D.P.C
Private Residence, Village of Skaneateles, Skaneatles, NY
This estate was inspired by the family's vision of a home for an active growing family. It features a renovation of the main house, a new barn, tennis court, garden pavilion, sand beach, waterfront dock and pavilion areas that complement one another with the feel of old world European charm.
Bayer Landscape Architecture
Tudor Lane Property, Rochester, NY
Taking advantage of the gentle sloping topography, a series of low terraces were constructed to create distinct outdoor spaces that complement the client's desire for entertaining, recreation and relaxation. The intent was to artfully transition the architectural style and craftsmanship of the building into the terraced garden walls, using these elements to ground and incorporate the house into the lush and captivating landscape.

NY Upstate Chapter ASLA 1st Annual People's Choice Award
Joy Kuebler Landscape Architect, PC
Seneca Nation of Indians, Cattaraugus Territory Early Childhood Learning Center
Practitioner and Student Awards
Lifetime Achievement Award
The Lifetime Achievement Award recognizes an individual practitioner for their contributions to the profession over their career. This is an Executive Committee nominated award.

Peter Trowbridge, ASLA
Distinguished Practitioner Award
This award recognizes an outstanding individual practitioner for their achievements in three areas - design, leadership, and ASLA Chapter involvement.
Private Practice
Joy Kuebler, ASLA

Not-For-Profit
Renata Kraft, ASLA
Distinguished Student Award
This award recognizes students who have demonstrated exceptional leadership and service within the Department of Landscape Architecture or in other activities in the community related to the profession.
Vincent Ryan, SUNY ESF

Alice Sturm, Cornell University